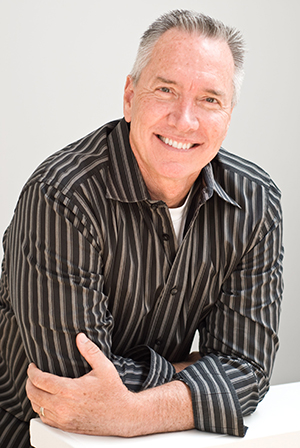 Robert L. Rowe, CFI, CFEI
President of Pyrocop, Inc.
Pyrocop, Inc. has proven successes, based on years of experience working with fire officials, insurers and attorneys across the country. Having a solid understanding of fire investigation protocol paired with the ability to interpret and properly apply the provisions of building and fire codes and other industry standards, we believe we are the perfect fit for your fire case. We take pride in our ability to effectively and honestly communicate our opinions based on the facts of the case.
With extensive practical experience, superior technical knowledge and thorough understanding of the concerns of both the client and the fire service, we are able to quickly resolve code issues or find the answers you need for your fire case in a professional and timely manner.
Our clients receive the highest level of service and years of fire service experience and technical knowledge available to identify and effectively address fire protection and life safety issues. New clients soon discover that the consulting services we provide eliminates costly delays through miscommunication or the inability to decipher local and state building and fire codes.
Who is Pyrocop?
Robert Rowe, Owner and President of Pyrocop, Inc., began his career in the fire service in 1980 with the Hughes Aircraft Company Fire Department. It was here he gained extensive knowledge in structural firefighting, crash rescue operations, hazardous materials response, fire prevention and fire protection systems designed specifically to protect military projects under contract with the United States government.
In 1985 he was promoted to Captain and upon receiving State certification as a Hazardous Materials Specialist, headed up the departments newly formed Hazardous Materials Response Team. Robert was also assigned as the departments Fire Marshal where his knowledge of the Fire and Building Codes as well as the NFPA (National Fire Protection Association) Standards truly began to develop. This assignment required specialized training in the fire prevention discipline which equipped him with the expertise to participate in companywide insurance audits conducted by various high-risk insurance carriers.
In 1989, Robert was hired by the City of Downey as a Hazardous Materials Specialist. His responsibilities included the management and enforcement of local, state and federal regulations at all of the City's reporting facilities including those who handled extremely hazardous substances. This responsibility also included hazardous waste investigations and response to hazardous materials release emergencies.
In 1993, Robert was promoted to Deputy Fire Marshal where he the fire prevention division under the direction of the Fire Chief. In addition to the Hazardous Materials Program, his responsibilities included fire investigation, fire/life safety inspections, plan review, code interpretation, code enforcement and the training of fire department personnel and city staff. Robert is an instructor for the National Code Services Association and has traveled throughout the western states conducting courses on high piled storage, flammable and combustible liquids, fire code certification and advanced plan review. His experience, knowledge and practical application of both the fire and building codes has been critical in the development of major projects within the Los Angeles Area.
As Downey's Deputy Fire Marshal, Robert supervised the Fire Investigation Division. He is a Certified Fire Investigator (CFI ) through the International Association of Arson Investigators, a Certified Fire and Explosion Investigator (CFEI) as well as a Certified Fire Investigator Instructor through the National Association of Fire Investigator and a licensed Private Investigator in the State of California. To date, Robert has investigated over 1100 fires throughout his career and has qualified as an expert witness in both civil and criminal court. He is a member in good standing of the California Conference of Arson Investigators, International Association of Arson Investigators and the National Association of Fire Investigators. Robert has also served as past president of the Area E Arson Task Force, which includes Downey, Montebello, Compton, Santa Fe Springs and Long Beach and has worked with the Task Force and various local, State and Federal law enforcement agencies on numerous fires and special investigations. During his tenure as Deputy Fire Marshal, Robert was also deputized, under Alcohol, Tobacco and Firearms as a United States Marshal Special Deputy.
During his career, Robert served as President of the Los Angeles Area Fire Marshals Association, member of the Western Fire Chief's Uniform Fire Code Development and Interpretation Committee and member of the NFPA 1/Uniform Fire Code Technical Committee. In 2003, he was also appointed as member of both the California State Fire Marshal's Fire/Life Safety Advisory Board and California Building Standards Commissions Plumbing Electrical, Mechanical and Energy Advisory Committee in the capacity of Fire Official.
Robert currently holds the position of Executive Director for the Fire Sprinkler Advisory Board of Southern California and currently serves on the State Fire Marshal's Automatic Extinguishing Systems Advisory Committee.
Robert has accumulated over 3000 hours of specialized training in Fire Prevention, Hazardous Materials, Fire Investigation and Public Education through various State and community college programs, the Office of the State Fire Marshal and the National Fire Academy.
PYROCOP, Inc. specializes in:
Fire Inspection/Code Compliance
Review/Consulting
Fire Investigation/Expert Witness Testimony
Hazardous Materials Storage/Reporting
High Piled Storage Review and Compliance
We offer you the choice of a comprehensive detailed report, or when appropriate, an outline of the services performed and a brief synopsis of our results.
Our staff prides itself in its ability to work closely with code enforcing authorities to develop a relationship of trust and professional respect .
When selecting a fire expert to represent you or your client's interests, knowledge, experience, and competence are of the utmost importance. With these qualities in mind, we also acknowledge that your particular case is unique and requires thorough review and professional, objective opinions.